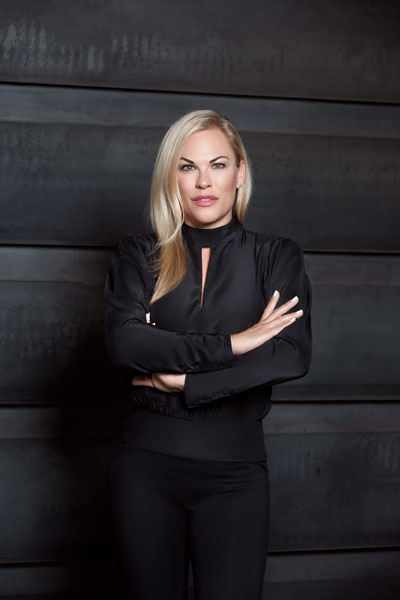 CLAIRE OWNBY
ASID, NCIDQ Cert# 023289
Design Principal
Claire is one of the most sought-after designers of luxury residential interiors and the founder of Ownby Design, LLC. Part designer, part innovator, part visionary, Claire draws inspiration from her studies, her extensive travels and her affinity for fine food and wine. With her unique fusion of minimalism and lavishness, Claire's designs transform the spaces of everyday living into one-of-a-kind indulgences. Claire received her education in Interior Design from Arizona State University and Scottsdale Community College. While serving apprenticeships with Scottsdale based residential and commercial design firms, Claire refined her talent and passion for luxurious interiors, and decided to start her own interior design firm in 1998. She specializes in modern minimalism aesthetic, with a keen eye for detail. Her firm has received numerous awards from ASID and the Valley; the Ownby Design team has been recognized with numerous industry and community awards throughout the past several years for residential designs in both Arizona and the Hawaiian Islands.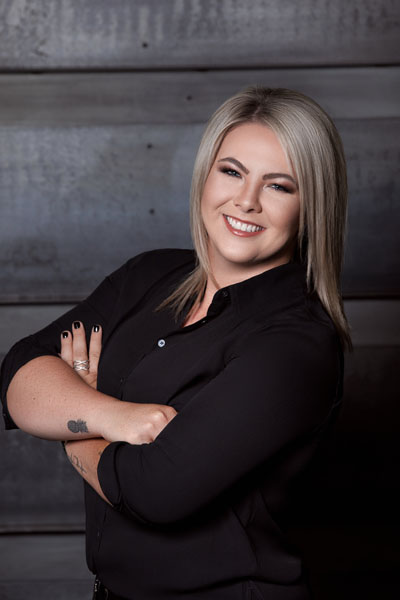 RACHEL STELLWAGEN
Project Designer
Rachel, a native to Arizona, holds a Bachelor's Degree in Interior Design with a Minor in Business through a combined program of Scottsdale Community College and Northern Arizona University. With an exceptional eye for detail and a passion for modern design, Rachel likes to spend her free time traveling and getting outdoors as much as she can. Having over 7+ years of experience with Ownby Design, Rachel not only exudes a level of warmth and integrity that is unparalleled, she flourishes as a leader in the design industry.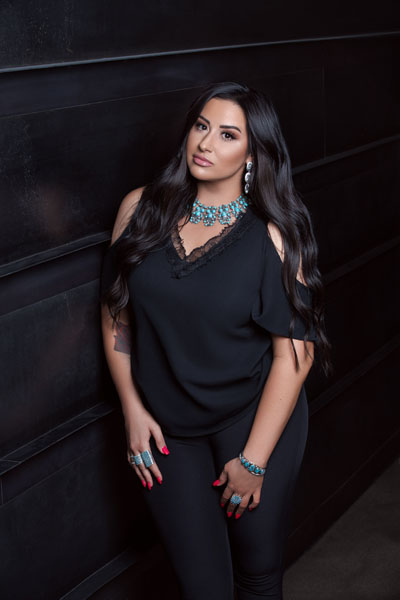 KALYSHA MANZO
Project Designer
Originally from Cortez, Colorado, Kalysha joined the Ownby Design team in 2018. Charged with creative energy and eager to push boundaries, Kalysha approaches interior design as a true art form and is a strong asset to the Ownby Design team. She has a Bachelor's Degree in Interior Design from Northern Arizona University, and many years of design experience in both Colorado and Arizona under her belt. When asked what her favorite part is about her job, she replied, "Being a part of a team, not only because we work together but because we respect, trust and care for each other." Her attention to detail and passion for creating welcoming spaces has earned her multiple awards, including first place Design Excellence awards from the American Society of Interior Designers for kitchen, bathroom, and outdoor living space. On the weekends, you can often find her socializing with friends, playing sand volleyball and spending time with her dogs Zyzz and Kane.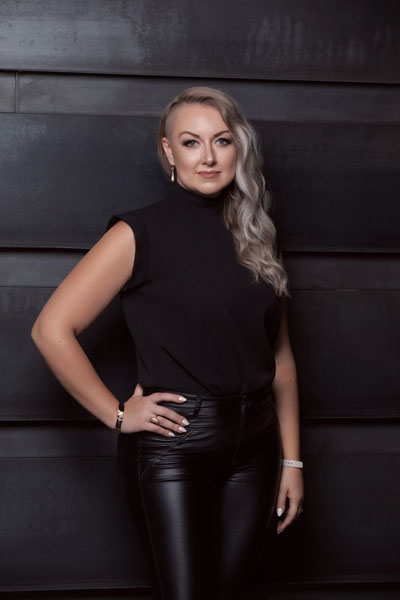 DEE MORAGA
Project Designer
With a love for architecture and interior design, which developed from growing up in the beautiful historic city of Vilnius in Lithuania, Dee moved to Chicago in 2005 to pursue her passion at the University of Illinois. After her studies, her search for a career and modern design led her to live in Los Angeles, California. Dee joined the Ownby Design team in 2018 after moving to Arizona looking for an opportunity to settle down and pursue her American dream of owning a house. Her attention to detail, passion for design, and architecture background add an exceptional value to the Ownby Design team. When Dee is not at the office making clients dreams come true, she is enjoying her new home and exploring Arizona.
SANDY LUCAS
Project Designer
Local to Phoenix AZ, Sandy comes from a creative family background of cobblers and artists. This creative family background allowed Sandy to handcraft a wide range of designs outside of interiors. Going on to pursue a Bachelor's Degree of Science in Interior Design through Northern Arizona University, she found a passion in which she can learn and grow from every day. With a love for artificial plants, Sandy's design career started at Botanical Elegance in 2016 creating meticulously designed artificials which you can find in many Ownby designed interiors. In her spare time, you can often find Sandy hand crafting something new or discovering beautiful spaces within design and nature.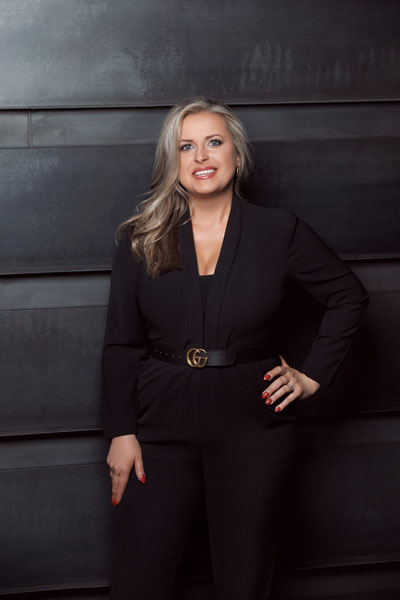 PAULINA BUCHKOWSKI
Project Designer
Originally born in Poland, Paulina got her design from the Art Institute of San Diego in Interior Design along with two MBAs in marketing and economics. Paulina graduated with a thesis in hospital design specializing in oncology. Wanting to use her skills to heal, bring together, and create a better life for generations to come. Paulina was drawn to the Ownby Design firm from a want to sharpen and challenge her modern design skills, as she previously worked with traditional design aesthetics. It is Pualina's value of all spectrums of design, drive to conquer the elements that resonate and innovate the next steps, that makes her a valuable team member to the Ownby Design team.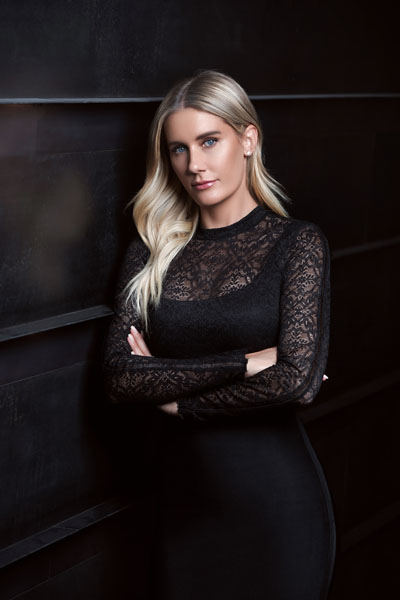 LINDSAY LANGE
Project Designer
Scottsdale native Lindsay originally interned at Ownby Design when she was in college at Arizona State University. After graduation, Lindsay worked in New York City and Los Angeles for a total of 11 years, but is thrilled to be back in the valley and working with the best in the business, once again. Lindsay loves designing one-of-a-kind spaces that allow clients to live in luxury without compromises on their personal taste and lifestyle. A huge foodie, outside of work Lindsay can be found trying new creative culinary experiences alongside a nice glass of wine or hanging out with her family and dog Oliver.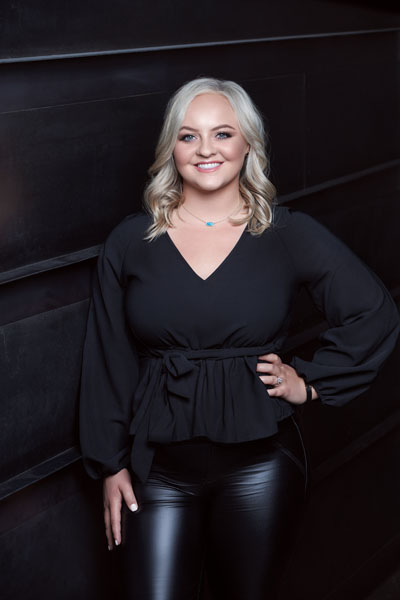 ALYSSA HATCHER
Junior Designer
Alyssa went to Northern Arizona University to get her Bachelor of Science in Interior Design with a minor in Business and has been with Ownby Design since 2020. Originally from Washington state, Alyssa always knew she wanted to be in the Architectural Design field as she has always loved building and creating something. Alyssa is a diligent, efficient worker that prides herself on being able to quickly grasp new concepts and designs. Outside of work, Alyssa recently married her highschool sweetheart and loves spending spare time with her family and friends, and her 2 cats, Maxx and Winston enjoying the outdoors, hiking in the Grand Canyon and camping.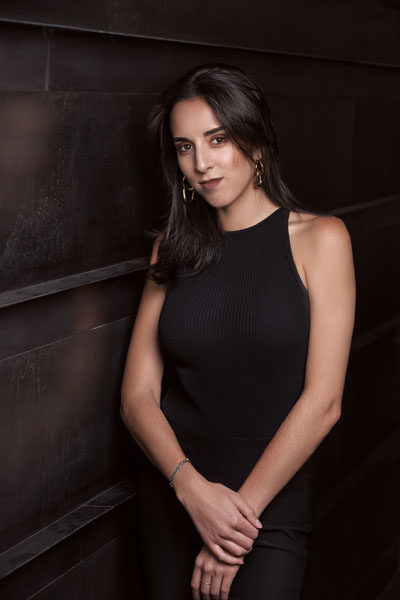 MARTINA BROWN
Junior Designer
Born in Ecuador and growing up in Boston, Martina minored in Architecture where she learned the skills she brings to the Ownby team including: concept and design creation, starting with sketching and evolving those designs into 3D models via Revit. Martina was drawn to Ownby Design by the quality and refinement of design that they produce, thriving on the atmosphere that every day brings a new challenge at the firm. When she isn't working Martina loves to continue her creative spirit through cooking, painting and sketching!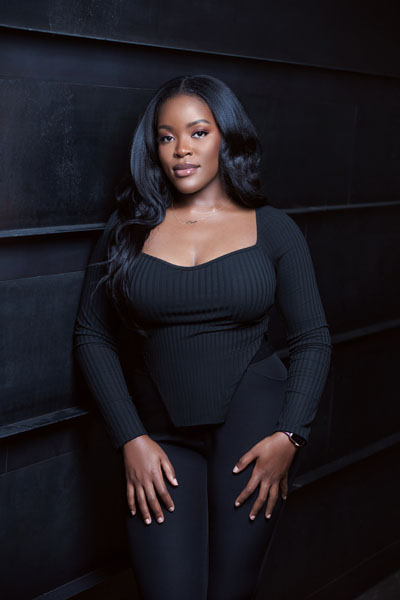 TONI MAKINDE
Design ASSISTANT
Toni grew up in the culturally diverse city of Lagos, Nigeria, which is famous for its Brazilian architecture dating back to the 18th century. Her maternal roots are from the ancient Benin Kingdom, which is world-renowned for its bronze arts, so she was always surrounded by art, architecture, and design. In 2012, she relocated to the United Kingdom to pursue her passion for architecture and design. She graduated from the University of Huddersfield with a Foundation degree in Creative Arts and a Bachelor's degree in Architecture. Toni decided to deepen her design and architectural journey by pursuing a Master's Degree in Interior Architecture at Arizona State University. Toni has been in the design industry for two and a half years and recently celebrated her two-year anniversary with Ownby Design. Toni is proficient in 3D modeling and, thanks to her diverse technical skills in creating 3D visuals, clients are able to visualize their homes during the design process. Toni is a wonderful addition to the Ownby Design team with her lively and fun personality. She enjoys cooking, hanging out with friends, and traveling during her spare time.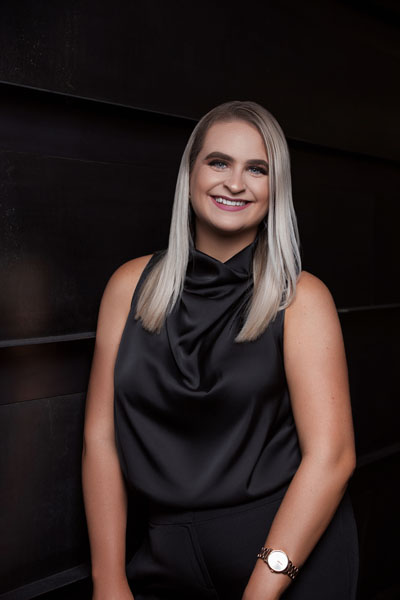 ALLISON GUERRA
Design ASSISTANT
With a degree in Interior Design from the Fashion Institute of Design and Merchandising in Los Angeles, Allison joined the Ownby Design team after graduating. Allison has a great love for Interior Design that she attributes to her extensive travels. Experiencing different cultures, architecture and design has molded her love for the industry and her unique eye for design.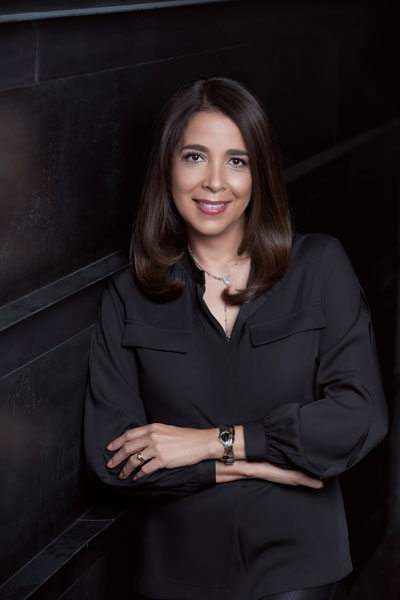 BETYSHA GARDNER
Design ASSISTANT
Originally from Mexico, Betysha moved to the valley to pursue a career in design while also raising a family. Betysha got her Bachelors of Science in Interior Design from Northern Arizona University and has been practicing design for over 7 years. After graduating Betysha gained experience working for renowned interiors designers and high-end firms throughout the valley. Betysha's passion for residential design and working with other talented designers is what excites her most about her job.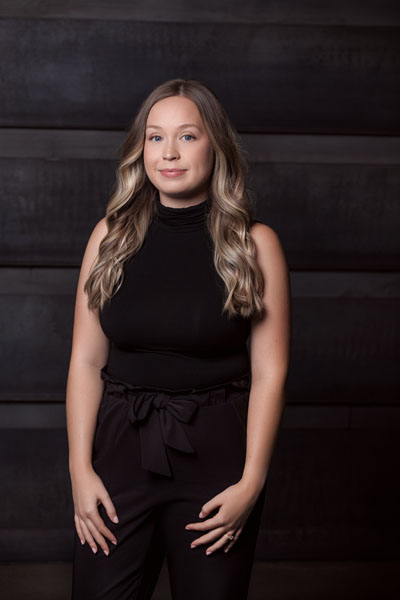 BRIANNA BURDETTE
Director of Business
Originally from Georgia, Brianna has a Bachelor of Science in Business Management. Previous to Ownby Design, Brianna spent 8 years in the software industry as a Director of Operations. Brianna brings a strong sense of organizational structure and efficiency to the Ownby team. Outside of work, Brianna loves to run and has the goals to run a race every month.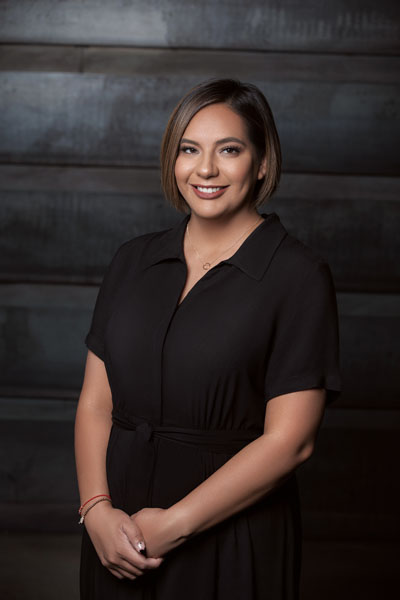 NANCY THOMAS
Operations Manager
Originally born in Mexico but raised locally in Arizona, Nancy holds a Bachelor's Degree in Photography from Arizona State University's Herberger Institute of Design and the Arts. Bringing ten years of operations and project management to the Ownby Design team, Nancy blends her knowledge and experience as a fine arts photographer and operations manager to see the small details in the big picture. Outside of work Nancy enjoys spending time with her two daughters and husband.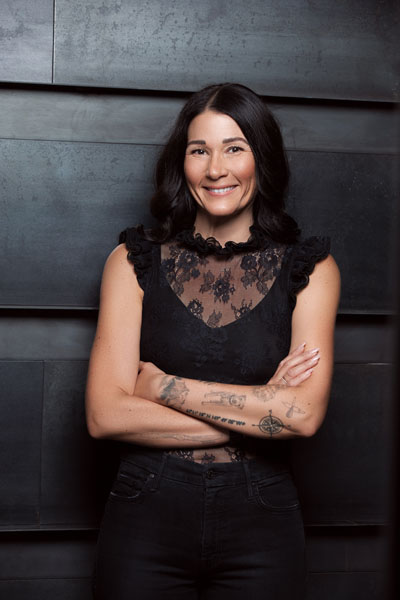 WENDY HODGES
Purchasing Manager
Before moving into the design field, Wendy got her degree in Biological Science at Arizona State University, previously helping companies monitor and protect animal and plant life across Alaskan waters. After transitioning into the design industry, Wendy has worked in consulting, project management and purchasing helping client's dream homes come to life. At Ownby she works closely with the Design team delivering furniture and decor to Ownby's clients each and every day. When not in the office, Wendy and her partner, Ben, are constantly exploring the country with their dogs Gertie and Goldie, seeing all the beauty that the world has to offer. Wendy loves looking for the best spots to eat and bake her own custom cakes for special occasions.