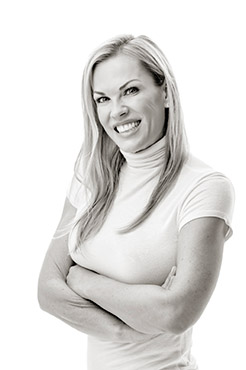 Claire Ownby
ASID, NCIDQ Cert# 023289
Design Principal
Claire is one of the most sought-after designers of luxury residential interiors and the founder of Ownby Design, LLC. Part designer, part innovator, part visionary, Claire draws inspiration from her studies, her extensive travels and her affinity for fine food and wine. With her unique fusion of minimalism and lavishness, Claire's designs transform the spaces of everyday living into one-of-a-kind indulgences. Claire received her education in Interior Design from Arizona State University and Scottsdale Community College. While serving apprenticeships with Scottsdale based residential and commercial design firms, Claire refined her talent and passion for luxurious interiors, and decided to start her own interior design firm in 1998. She specializes in modern minimalism aesthetic, with a keen eye for detail. Her firm has received numerous awards from ASID and the Valley; the Ownby Design team has been recognized with numerous industry and community awards throughout the past several years for residential designs in both Arizona and the Hawaiian Islands.
Kris Harline
Senior Project Designer
Growing up on the Oregon Coast, Kris moved to the valley in 2004 to pursue a Bachelor's of Science degree in Interior Design at Arizona State University. Before joining the Ownby Design Team in 2014, she gained an extensive amount of experience and knowledge working for various design firms in the valley. When she is not in the office, you can find Kris at home "relaxing" with her three adorable boys. Kris' impeccable skill set, outstanding ability to understand client needs, and eye for detail are but a few of the many qualities she brings to our team.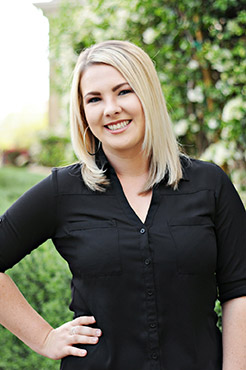 Rachel Stellwagen
Project Designer
Born and raised in Arizona, Rachel holds a Bachelors of Science in Interior Design through a combined program of Scottsdale Community College and Northern Arizona University. With an exceptional eye for detail and a passion for modern design, Rachel also enjoys traveling and trying new restaurants in her spare time.  Rachel not only exudes a level of warmth and integrity that is 
unparalleled
, she flourishes as a leader in the design industry.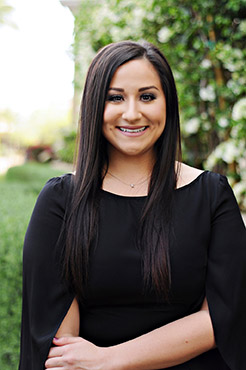 Kalysha
Manzo
Project Designer
Originally from Colorado, Kalysha joined the Ownby Design team in 2018. Charged with creative energy and eager to push boundaries, Kalysha approaches interior design as a true art form. With a Bachelors Degree in Interior Design from Northern Arizona University, and many years of design experience in both Colorado and Arizona under her belt,  Kalysha exudes a fun and bubbly personality and is a strong asset to the Ownby Design team. On the weekends, you can often find Kalysha socializing with friends and spending time with her loving pitbull, Zyzz.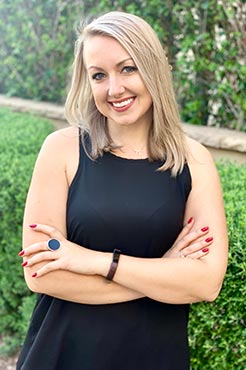 Dee Radziunaite
Project Designer
With a love for architecture and interior design, which developed from growing up in the beautiful historic city of Vilnius in Lithuania, Dee moved to Chicago in 2005 to pursue her passion at the University of Illinois. After her studies, her search for a career and modern design led her to live in Los Angeles, California. Dee joined the Ownby Design team in 2018 after moving to Arizona looking for an opportunity to settle down and pursue her American dream of owning a house. Her attention to detail, passion for design, and architecture background add an exceptional value to the Ownby Design team. When Dee is not at the office making clients dreams come true, she is enjoying her new home and exploring Arizona.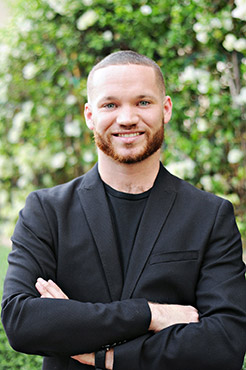 Evan 
Epperson
Junior Project Designer
Growing up in the Chicago land area, Evan realized his interest for design from an early age. Evan moved to the valley in 2013 to pursue a Bachelor's of science degree in Architectural Studies, where he graduated Magna Cum Laude. Evan's architectural background and attention to detail brought him to Ownby Design just before the start of 2018. Evan is excited to be a part of the team and help bring luxurious interiors to the valley.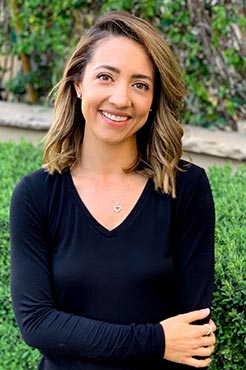 Kelley DiMartino
DESIGN ASSISTANT
Kelley has lived in Arizona for over 20 years and graduated with a Bachelor of Arts degree in Design Studies. Through various opportunities, she has gained experience in all facets of design, mainly focusing on luxury residential interiors. She is very independent and strong-willed, always finishing what she starts and never settling for less than the best. She believes that building trust and honesty with people is what makes for strong relationships. Kelley strives to find design in the everyday things and lives by the prevailing design ideal that form follows function.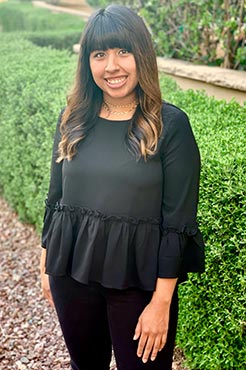 Sandy Lucas
DESIGN ASSISTANT
Coming from a creative family background of cobblers and artists, Sandy found a way to express her art through a surrounding. With a Bachelors Degree of Science in Interior Design through Scottsdale Community College and Northern Arizona University, she found a passion in which she can learn and grow from every day. With a love for artificial plants, Sandy's design career started at Botanical Elegance creating meticulously designed artificials which you can find in many Ownby designed interiors. In her spare time, you can often find Sandy hand crafting something new or discovering beautiful spaces within design and nature.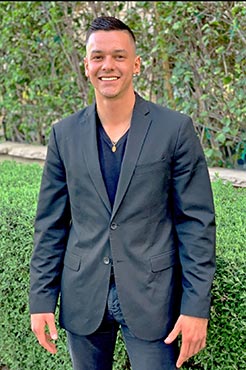 Tristan Chimack
Design Assistant
A rather recent and promising addition to Ownby Design, Tristan is an aspiring interior designer, driven by his energetic passion for creativity and design. Originally from the greater Chicagoland area, Tristan is now pursuing a Bachelor's Degree of Science in Interior Design at Arizona State University. Tristan strives to discover ways to bend the fundamentals of design while generating quality photorealistic renderings. In his spare time, Tristan enjoys cooking, weightlifting, and listening to music of all genres; particularly EDM.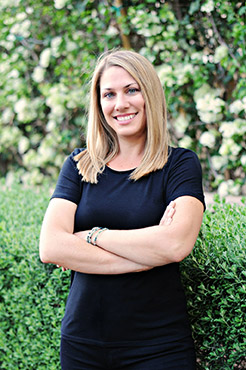 Audrey 
Biegen
Accounting and Human Resources
Audrey has been a essential team member with Ownby Design for over 7 years and spearheads the accounting and human resource department. Aside from having a Bachelors Degree in Business Management with an emphasis in Human Resources, Audrey has a vivacious personality that light ups the office. When she is not at work, you can find Audrey playing a round of golf with her husband or chauffeuring her son around to his various sporting events.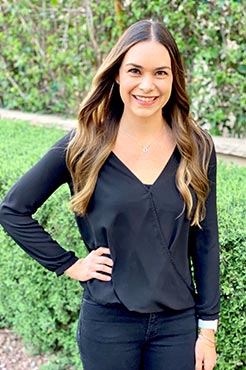 Andi Smith
Executive Assistant + Office Coordinator
Andi was born and raised in Arizona and graduated from the University of Arizona in 2006, with a Bachelor of Arts in Media Arts. While in college, she studied abroad in Barcelona, which sparked her interest in travel and architecture. She now has a passion for learning about different cultures and art. She came to Ownby with more than 10 years in residential furniture and design in addition to 3 years of experience with managing a tile showroom. Her design background, attention to detail and marketing skills are huge assets to the team.